Copic inktflacons Black & Blender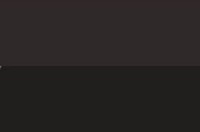 De Copic inktflacon is goed voor 8 Copic marker refills, 12 Sketch refills of 16 Ciao refills. De nibs van de marker kunnen met de hand of met een pincet makkelijk worden verwijderd om de marker te hervullen.
Losse Copic inktflacons in de kleuren black & blender.

Copic various inktflacon voor het eenvoudig hervullen van alle soorten Copic markers, gevuld met de inkt 0 colorless blender... Bekijk meer »
Copic various inktflacon voor het eenvoudig hervullen van alle soorten Copic markers, gevuld met de inkt 100 black... Bekijk meer »
Copic various inktflacon voor het eenvoudig hervullen van alle soorten Copic markers, gevuld met de inkt 110 special black... Bekijk meer »